Well this is always a common question I get from my clients. What you have to look at is a healthy weight loss goal per week is 1-3 pounds per week. Now to lose weight you must burn more than you eat. So if you want to lose at least 1 pound per week you must be in a deficit of 500 calories per day. Now how much activity on how hard you work will determine how many calories you burn. Bottom line you want to get at least 30 minutes of exercise per day.
If you want to lose a substantial (more than 5 percent of body weight) amount of weight, you need a high amount of physical activity unless you also lower calorie intake. This is also the case if you are trying to keep the weight off. Many people need to do more than 300 minutes of moderate-intensity activity a week to meet weight-control goals.
This answer is based on source information from National Women's Health Information Center.
To lose a pound you need to burn off 3,500 calories, nearly two full days of healthy calorie intake.

One hour of aerobics burns 422 calories —You need 8 sessions to lose one pound.
One hour of stationary bike burns 352 calories —You need 10 sessions to lose one pound.
One hour of walking burns 250 calories —You need to walk 14 hours to lose one pound.
One hour of weight lifting burns 211 calories —You need 16 ½ sessions to lose one pound.

Let's say you want to lose 20 pounds in one year. What are your options? We need to cut or burn 70,000 calories. So for exercise you could do 166 hours of aerobics, 199 hours of stationary bike, 280 hours of walking, or 332 hours of weight lifting.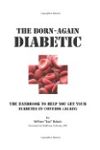 To lose weight, you should incorporate enough physical activity into your routine, in combination with a well balanced diet, to ensure that at the end of the week, your calories burned exceed your calories ingested. If you don't burn more calories than you take in, you will gain weight.
An hour of physical activity every day can help you lose weight, according to registered dietitian Samantha Heller. Learn how to get started by watching the video.
Continue Learning about Exercise For Weight Loss