Losing 5% to 10% of your body weight has been linked to medically significant health benefits, such as reducing risk factors of developing type 2 diabetes and lowering your blood pressure.
Losing 5% to 10% of your body weight may also help:
lowers your body's cholesterol levels
can improve blood glucose control
reduces aches and pains
improves mobility
can improve your breathing
helps you to sleep better
reduces the risk of sleep apnea
may reduce dose or need for some medications
reduces the risk of certain cancers
Your emotional health will also benefit. People who have lost 5% to 10% of their body weight report improvements in quality of life, and increased vitality.
Weight Watchers offers a comprehensive approach to weight loss that can help you reach your goals.
Losing as little as 10% of your total body weight can show significant health benefits. These benefits include decreased blood pressure, improved blood sugar levels, lower triglyceride levels, less joint pain, and increased levels of energy.
It's amazing how losing just a little weight can pay such big benefits. When overweight people (with an average weight of 225 pounds) lose about 7.5 percent of their body weight (about 17 pounds or 4 inches of waist size), they improve their HDL "good" cholesterol and LDL "bad" cholesterol levels, blood pressure, and blood sugar numbers by—get this—20 percent. That's nearly three times the benefit compared to percentage weight loss.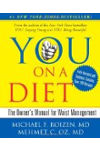 Continue Learning about Exercise For Weight Loss