If you walk a mile briskly, you'll probably burn a few more calories than if you walk the same mile more slowly, a fact that runs somewhat counter to the conventional thinking that a mile is a mile, no matter how fast you cover the distance. As we increase the pace of walking, most of us tend to become less physiologically efficient, calling on more muscles to maintain the more rapid pace, which means expending more calories.
When we walk briskly, most of us use our arms more, as well as the large muscles of our back. For instance, if you weigh 155 pounds, you may expend about 85 calories if you walk a mile at about two miles an hour. If you cover the same mile at three miles an hour you may expend closer to 90 calories. You may expend more than 100 calories walking that same mile at a four-mile-an-hour pace, and perhaps as many as 125 calories at five miles an hour.
If you break into a jog, you may become a bit more efficient, so you could expend about the same number of calories jogging a mile at six miles an hour as you will walking it very briskly at a five-mile-an-hour pace. But as you increase your jogging pace, you may again begin to expend more calories each mile. The same effects tend to occur with any activity as intensity increases.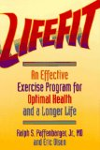 Exercising vigorously is only beneficial if done correctly. You may also lose weight if working out at a regular tempo. Essentially, you need to burn more calories than what you consume to lose weight. The harder you work, the more you can burn, and the faster you are able to lose weight. However, be sure to read your body and do not over exert yourself on a daily basis. Working vigorously is great but not great if you put your body in harm's way.
Working out vigorously will burn large amounts of calories during a work out but will also burn calories after the workout. The more intense and vigorous a workout the harder it is to recover and the longer it takes to recover from it. While your body is recovering from the workout it will burn more calories than it would have if you had been resting all day. This results in a much higher calorie burn over 24 hours compared to being sedentary.

Continue Learning about Exercise For Weight Loss