Fidgeting is an unsung form of exercise. Studies show that fidgety people are simply skinnier people. Why? They move more. If you have two people working the same job and eating the same diet, the one who gets up to talk to someone down the hall rather than e-mailing her will be skinnier. Studies show that it isn't some mysterious food, organ, cell, or gremlin that makes these people burn up fat like an iron skillet. It's these fidgeting movements.

Now, that's not to say that if you go on an all-fidgeting, leg-shaking, finger-tapping program (think Robin Williams), you'll be thinner than a Hilton sister. But numerous studies have shown that the more you move—in very subtle ways—the more calories your body will burn throughout the day.

Find an excuse to move your muscles wherever you are. Clear the dishes. Stand up and walk in circles while you're on the phone at work. Walk down the hall to ask a co-worker a question, rather then IMing her. Tap your toes in a meeting. Take every opportunity to move around, and you'll give your body subtle metabolism-boosters that may just have less-than-subtle effects.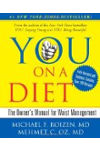 When you fidget, you're moving your body, which requires energy and therefore burns calories. First, take note that your body burns calories all the time, even when you sleep, but you burn the fewest calories per minute. Therefore, fidgeting, a general expression used for not being able to sit or stand still, increases body movement, thus calories burned. It includes squirming or shaking while seated, pacing, or shuffling while standing.
"Fidgeters" tend to be leaner than their more lethargic counterparts, and studies have shown that people who fidget can burn up to 2,000 more calories per day than "non-fidgeters" living in the same daily environment. Have you ever noticed that some people just can't sit down while others always sit at every chance they get? If losing or maintaining your weight is difficult, adopt the "move when you can" attitude by performing daily tasks like surfing the internet, reading, watching TV and talking on the phone standing, pacing or walking instead of sitting. At the very least, fidget anytime you're sitting down and you'll burn more calories.
The math: For a 175 pound person, every 10 minutes of slow walking or pacing while doing something equates to burning approximately 20-30 more calories than if you sat down doing, the same activity. So, by moving upright for one hour (~2500 slow steps) more than before, you will lose about 1.5 pounds per month or 18 pounds for the year - as long as your food intake doesn't increase. Note: the lighter you get the fewer calories your body burns, so for every 5-7 pounds you lose, you should add about 500 more steps per day if you choose not to slightly reduce or alter your food intake. Continue the process until you achieve your goal weight. And always remember, EVERY calorie burned cancels a calorie consumed, no matter how you do it.
Fidgeting in the traditional sense does not necessarily burn many calories. A recent study,however, has shown that incidental activity, such as walking down the hall to speak to a co-worker instead of sending an email, parking a few rows further from the the entrance of the grocery store, or doing a little extra work around the house, can have a positive effect on cardiorespiratory fitness. Doing just a little bit extra each day adds up to additional calories burned by the end of the week.
People who fidget simply move more than those who don't, and the more we move throughout the day, the more calories we burn. Think about someone you know who can't sit or stand still. If you know me, I'm a perfect example. I get up from my chair to walk around all the time, I pace while talking on the phone, I rock from side to side when standing, and always take the stairs instead of the escalator or elevator whenever possible. All of this extra movement adds up over the course of a day and as a result ... I burn more calories!

Studies show that overweight individuals move less than lean individuals. If you find yourself sitting for the majority of the day, start fidgeting here and there. Get up off the couch and walk around during commercial breaks. Park your car at the far end of the parking lot so you have to walk further to get to the store. Get up and walk to you co-workers desk to pass on a message instead of emailing or calling her. Instead of sitting on the train, stand up and move around. Pace while you wait for the bus.

The take home message: Moving is better than sitting. Any chance you can, get up and move around. Both your health and weight will benefit from doing so.
Fidgeting burns calories because you're moving muscles all day long. Calories burned while fidgeting are classified as not-exercise activity.
Continue Learning about Exercise For Weight Loss