It's not necessarily easier to lose weight through diet than exercise, but good nutrition is an essential component of permanent fat loss.
In other words, you can't work out a bad diet. You can spend hours working out and never lose a pound of fat, if your diet consists of packaged processed junk in excess of the calories that your body uses. Remember also that you can consume too much of a good thing. It's all energy and that excess energy will be stored (usually as fat), if not burned.
However if you incorporate a good balance of strength training, cardiovascular exercise, some type of flexibility work like stretching or yoga, meditation or some kind of stress relief and a good balanced whole foods diet that also includes a slight daily caloric deficit. The results will remove and keep excess pounds of fat coming off.
3500 calories = 1 pound. That math never changes.
As we age we lose a % of muscle which contributes to less energy (calories) being burned.
Alot of it has to do with insulin, but to put it in terms that are understandable is very difficult. Adjusting your diet to a more balanced one consuming the appropriate amount of calories will start the weight loss process as the body is currently expecting and storing the calories you aren't burning now. Once you start taking those calories away, the body will find it in it's fat stores and utilize that for the energy it needs. The correct diet should consist of lean proteins, lots of fruits and vegetables (corn is not a vegetable) and healthy fats (like those found in nuts)
If someone is currently on a "diet" that consists of high carb, high fat, such is with today's society of fast foods, snacks, and the misleading advertising on cereals and such they are consuming too many carbs which is spiking their insulin and thus creating a fat storage situation.
Basal Metabolic Rate is the amount of calories your body burns doing absolutely nothing but sleeping for 24 hours. This is the minimum amount of calories you should be taking in to keep your body from going into "starvation mode": http://www.bmi-calculator.net/bmr-calculator/
To find out roughly how many calories you should ingesting based on your activity level(s) please use the Mayo Clinic's calorie calculator: http://www.mayoclinic.com/health/calorie-calculator/NU00598
To lose one pound you need to burn off 3,500 calories, nearly two full days of healthy calorie intake.

One hour of aerobics burns 422 calories —You need 8 sessions to lose one pound.
One hour of stationary bike burns 352 calories —You need 10 sessions to lose one pound.
One hour of walking burns 250 calories —You need to walk 14 hours to lose one pound.
One hour of weight lifting burns 211 calories —You need 16 ½ sessions to lose one pound.

Let's say you want to lose 20 pounds in one year. What are your options? We need to cut or burn 70,000 calories. So for exercise you could do 166
hours of aerobics, 199 hours of stationary bike, 280 hours of walking, or 332 hours of weight lifting.

On the other hand, to lose the same 20 pounds by reducing your food intake you need to shave about 200 calories a day off your diet. If you eat
three meals per day that's only 66 calories per meal. Dropping a half a slice of bread per meal would do it for many people. Bottom line, exercise
does the body good in many, many, many ways, but the best way to lose weight is to simply eat less, or better.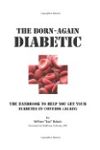 Continue Learning about Exercise For Weight Loss