As an avid video game junkie myself I will say that one of the only times in life where I can go for hours and not think about food at all is when I am playing video games. I honestly have had food issues to one degree or another my whole life. This battle probably led me to the fitness industry as a career and I have too much of my life invested in food related decisions and passions. When I am playing a video game that I love however I literally can go hours and never think about food. This is one of the few things in life that I have found that has that impact. It has been quite the amazing side effect to playing video games.
If you have one of the more modern video game systems in which you must move and simulate the movements on the screen these systems require you to engage in physical activity and can help contribute to weight loss as part of an overall program of diet and exercise. While using one of these systems you will burn calories and will be also not likely be able to consume many calories while playing. If your goal is weight loss, spending more time engaged in traditional exercise and physical activity combined with a mild caloric restriction will provide better results.

Videos games are not ideal for weight loss. Try to limit your time playing video games or choose video games that help increase your heart rate. For example, the Wii is a good choice if your goal is to start moving and being able to play video games.

Even though it is important to incorporate exercise into things that you enjoy, you need to remember that variety and watching what you put in your mouth is key to long-term weight loss success.






I would not hold video games as one of your activities to help you lose weight. However you do burn calories while you are playing game by the movement of your fingers or even the excitment of winning a game. Comparing video gaming and what you could do in the gym is far different. However, are games coming out like Shape Up or Kinect Sports that help you move more and burn more calories. Bottom line yes you will burn calories while playing video games but it is not going to be the tool to help you lose weight.
You'd think that being plopped in front of a TV playing Xbox would be a surefire contributor to fatness. But that's not the case; studies show that playing video games is actually not correlated with obesity.
Why? Turns out that when you've got your two hands on the controllers and your fingers moving faster than Liberace's, that means one thing - your paws won't be knuckle-deep in a bowl of cake batter.
Now, that's not to say that an intimate relationship with Super Mario should be your number-one strategy, but it does prove an underlying point. When you keep your hands and brain occupied - whether it's with video games, gardening, or removing a spleen - it means you're putting your brain in the state I want. You're not thinking about eating, and not automatically reaching for something to put in your mouth.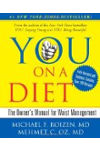 Continue Learning about Exercise For Weight Loss