Try these exercises out to get started:
Marching Mom (warms up your entire body): Walk in place with lifted knees for 30 seconds. Swing your arms with your elbows at right angles. Keep your shoulders relaxed, down away from your ears. Remember to keeps your hands in sight. Take nice, deep breaths. Use your knees and ankles as springs - think floating, not pounding.
Rocky Mom (warms up shoulders and arms, and increases muscular endurance): Stand with your feet shoulder-width apart, knees barely bent, and hands at the sides of your waist, palms up. Start with your left arm and punch straight out in front of your chest, rotating your arm as you do, so your palm faces down at the end of the punch. Alternate arms and punch 20 times with each arm. You can use furniture for balance; sometimes your center of balance may feel off. (Advanced: simultaneously kick your heel up toward your buttocks, using the same leg as arm.)
Overhead Punch (warms up legs, shoulders, and arms, also helps with balance and muscular endurance): While in a semi lunge with your left foot forward and holding your left hand weight up by your left shoulder, elbow pointing down, take your right hand and punch straight up. If you want to work more with balance, come up and down on your back toe as you punch up. Be slow and deliberate; no bouncing or flinging. Do 10 times with each arm and then switch so your right leg is forward and repeat.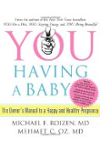 Continue Learning about Exercise During Pregnancy