Though yard work should not replace a regular workout, it can be a great supplement to your exercise routine. Chores in the yard can help you burn (extra) calories and work out various parts of your body. Raking leaves left over from the fall, for instance, can provide you with a great upper body workout. Similarly, pushing a manual lawn mower, trimming your hedges, pulling weeds from your garden and planting flowers and shrubs can all be effective workouts for your shoulder, back and leg muscles.
The following are some activities you can do outdoors to burn extra calories:
Push-mowing the lawn: Sixty minutes burns between 350 and 400 calories.
Weed whacking: Thirty minutes burns 85 to 100 calories and helps strengthen and tone your core.
Weeding by hand: This and other gardening activities can burn between 200 and 600 calories per hour, depending on the intensity of the task.
While yard work can be fun and healthy, it's important not to strain your joints or muscles when working in the yard. Talk with your healthcare provider about ways to get your work done without putting too much strain on your body.
Trinity Health is a Catholic health care organization that acts in accordance with the Catholic tradition and does not condone or support all practices covered in this site. In case of emergency call 911. This site is educational and not a substitute for professional medical advice, always seek the advice of a qualified healthcare provider.
Continue Learning about Everyday Activities & Fitness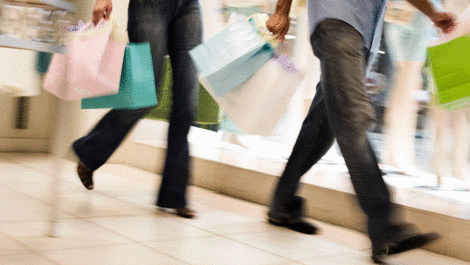 Can performing everyday activities keep you physically fit? You would be surprised at how many calories you burn by doing housekeeping chores, shopping or chasing after children. There are many fitness tricks you can learn by incr...
easing your activity at work, home or vacationing. Burn calories, tone muscles and lose weight in your everyday life.
More