Most of us could easily increase our activity level simply by increasing the number of steps we take per day. Some people like to swim, hike, bike, play tennis, or do a host of other physical activities. The way to increase your activity level if you're already doing something is to do your favorite activities more often or for longer durations than you're doing them now.

Below are some ways to increase your activity level. If it doesn't work for you, try something else. The goal is to find a routine and stick with it:

- Park your car farther from the door when running errands, going shopping, or visiting friends.
- Take the stairs instead of the elevator.
- Take a dance class or use an exercise video or DVD.
- Go dancing with friends.
- Take your dog for longer walks.
- Get off the bus a stop or two before your destination.
- Do some stretches and walking during the commercial breaks of your favorite TV show.
- At work, use the most out-of-the-way bathroom, copier, or fax machine.
- Deliver items to coworkers instead of sending them through interoffice mail.
- While your child plays soccer, walk around the field.
- Forget about the drive-through window. Park the car and walk into the building.
- Take a ten- to fifteen-minute walk during your breaks and at lunchtime at work. Your productivity will actually increase, because exercise improves brain performance. This will also reduce stress and give your body a break from its routine.
- Take walking dates with your loved ones instead of sitting down with a glass of wine or a cup of tea or coffee.
- Do errands on foot or bicycle.
- Pursue your hobbies by going to trade shows, which often require a lot of walking.
- Take a hike. This doesn't require going to the mountains. Simply walk through a park or take an urban hike by finding a route in town and taking a brisk walk along that route.
- Take a walking tour of various art galleries.
- Get rid of the remote control and walk up to the TV to adjust the volume, change channels, or turn it on or off.
- Join an activity club that reflects your own interests. The social aspects and having organized activities you love provide social support and activity. Examples include hiking clubs, swimming clubs, a golfing group, and an outdoor club.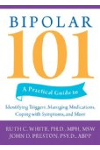 Here are common excuses not to exercise and some solutions:
"It's boring." It doesn't have to be. Get a portable radio or music player. Bring a friend along. Switch activities, routes, locations, or times for exercise. Get creative -- and keep moving.
"I'm too tired." Once you get into a routine, you'll find that exercise actually gives you more energy.
"I'm too fat to exercise." No one's too fat (or clumsy, or old, or funny-looking) to be active. Our bodies were made to move! Being active may help you lose weight or get more coordinated -- but most importantly, it'll help you be healthier and feel better about the body you have.
"I can't stay motivated." Nothing motivates like success. Set small, realistic goals for yourself -- say 10-minute walks every day this week, 15-minute walks the next, and so on until you reach your long-term goal. Track your progress on a tracker. Celebrate each milestone as you go!
Continue Learning about Everyday Activities & Fitness