If you don't have access to fitness equipment, there are still plenty of ways to get active, such as walking, jogging, hiking or swimming. Watch me explain how to engage in many types of exercise without equipment.
You don't need a lot of fancy equipment or even a gym to get fit. In fact, many at home workout programs, including ours, were designed with this in mind. Find ways to use your own body's resistance to help you build strength. Use a counter top or chair to help with balance. Try a folded-up towel or small pillow for low back support during core work. Get outside and walk around your neighborhood or a nearby park and find a bench for a few tricep dips or pushups. Better yet, get a friend to join you and see if they are willing to chip in on some inexpensive handheld weights, tubing or balls and make a regular date of it.
You don't need to spend a lot of money to work up a sweat. In this video, fitness expert Tony Horton, creator of the P90X fitness program, explains the two simple things a person needs to get fit.
Getting a good workout doesn't require fitness equipment there is many things you can do with little to no equipment. Invest in a physioball and exercise tubing. With these products you can get a very effective total body workout. If you don't have those handy you can also get an effective workout using household items. Water jugs filled with water can be used to provide resistance as well as body weight calisthenics can be used to provide a very efficient workout. Examples of calisthenics include pushups, crunches, dips, pull ups if you have something to pull yourself up on to. To increase intensity there is various things you can do including adding household items or changing the angle you move at there. If you consult a personal trainer they can show you some very effective workouts that can be done using minimal equipment or simply using body weight movements.
If you want to exercise but can't afford fitness equipment, do something that doesn't require fancy equipment, such as walking, jogging, calisthenics, or using cans of food for weights. Jumping rope and resistance band exercises are other activities that only require one piece of inexpensive equipment. Look for inexpensive resources in your community, like community education programs, park and recreation programs, walking trails, school running tracks, or worksite wellness programs.
Continue Learning about Everyday Activities & Fitness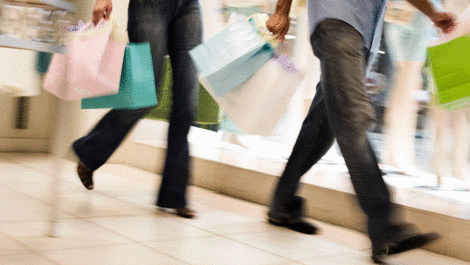 Can performing everyday activities keep you physically fit? You would be surprised at how many calories you burn by doing housekeeping chores, shopping or chasing after children. There are many fitness tricks you can learn by incr...
easing your activity at work, home or vacationing. Burn calories, tone muscles and lose weight in your everyday life.
More