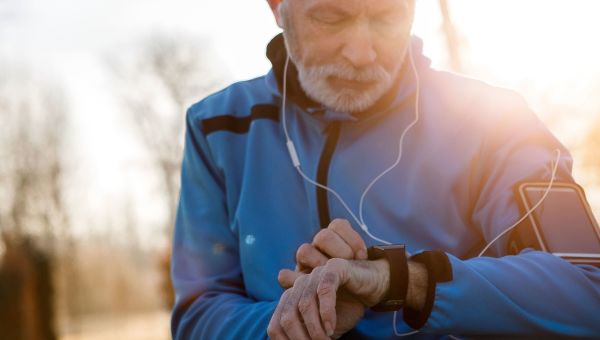 A health do-over starts by simply moving, so take the first step today by following these expert exercise tips.
Whether you're talking fantasy or reality, do-overs don't usually happen, but nothing could be further from the truth when it comes to past health mistakes and your future wellbeing.
Dr. Roizen's book, This Is Your Do-Over: The 7 Secrets to Losing Weight, Living Longer, and Getting a Second Chance at the Life You Want, makes that crystal clear.
And now, a study, Reversing the Cardiac Effects of Sedentary Aging in Middle Age, reveals that with two years of regular exercise, most out-of-shape, sedentary middle-agers can improve heart health and reduce their risk of heart failure.
The participants' routine included four to five days of activity weekly:
One 30-minute session of high-intensity, aerobic interval training (heart rate tops 95 percent of peak rate for four minutes, with three minutes of recovery), for four rounds. Check with your doctor before you start any new exercise regimen and build up to it!
One session of moderate-intensity exercise for 60 minutes—tennis, walking or biking qualify.
One or two additional 30-minute weekly sessions of moderate intensity. You're working hard, but you can still talk. (Try interval walking, aiming for 10,000 steps.)
Then, one or two weekly strength-training sessions on separate days, or after an aerobic session.
So, take charge, and you'll be rewarded with a change in the quality of your health!
Medically reviewed in November 2019.