Keeping a written log of your exercise program is a great way to track your progress. Particularly when beginning a new exercise program. In my experience as a professional trainer, people who keep a written log of their performance during their exercise program tend to notice more improvement towards their goals than those that don't. This is simply due to the fact that the act of writing things down requires discipline. Sticking to an exercise program also requires self-discipline. If your goal is to lose 20 pounds, then it is going to take a certain level of commitment, work, and life-style changes to get there.
There are several benefits that logging your progress on your exercise plan can do for you:
1.) Can help keep you motivated. When you make a physical change...you can see how far you have come, because it is on paper. Thus, you look forward to making more changes on the next workout, etc. Plus, yesterday's workout is one less workout that you have to do to complete your goal.
2.) Writing stuff down helps you remember. Difficult exercises can be challenging. Particularly if the technique is more advanced. Writing a note down about that exercise can help you execute it later.
3.) Keeping a log reminds you when it is time to make changes. Your body is continually adapting to what you throw at it. After six weeks if performing the same exercise with no progress...it's time to switch things up.
4.) Accurate record keeping. Keep track of those things you want to see improvement on. A fitness log should help you keep track of your body weight, body fat %, different levels of strength, body measurements (waist, hip, etc.), exercise progressions, and how you felt during your workout. If you felt great during your workout...write it down! You are more likely to look forward to that next session if you feel good after your workouts.
5.) Journaling your workout session helps you stay disciplined. It gets tough sometimes to stick to an exercise plan. It takes a certain level of compliance to your exercise plan to see the results you want to see. Journaling your progress along the way can help prevent you from falling off the wagon.
Use whatever method works for you. Some people scribble in a notebook. Other people keep a highly organized chart. Whatever you decide to use...stick to it! Consistency builds compliance. Compliance improves progress. Progress equals results.
Keep a record so you can see how well you are progressing toward your specific goals. This might include time spent puttering about or time spent walking briskly, miles walked or jogged, or laps swum. You might also keep a record of declining waist measurements, expanding biceps measurements, or decreasing weight (or increasing weight, if muscle gain is your goal).
Record keeping has motivational benefits as well. If you start keeping a chart of miles walked or time sweating, after a few weeks you begin to realize how much time and energy you've invested in the activity, and this makes it harder to stop. It's like building two-thirds of a house; once you're that far, you'd be crazy to quit.
Charting other factors such as increased strength or endurance, slowed resting pulse, improved recovery time from exertion, or weight loss will also be valuable motivational tools, particularly when put in the form of graphs; when you feel your enthusiasm flagging, take a look at the chart to remind yourself how far you've come and how much you've already benefited.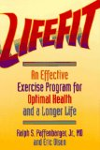 Clients who are new to exercise should choose to keep an exercise log. An exercise log can have a variety of forms: journal, calendar, or a workout card. It is important for a client to find an effective, individual method of self-monitoring. The following are benefits of self-monitoring:
Provides the opportunity to look at progress over time.
Builds self-confidence and self-esteem, which leads to exercise adherence.
Can be used as a form of accountability.
Encourages honesty and adherence to an exercise program.
Serves as a reward.
Helps identify challenging situations and barriers to exercise
Continue Learning about Evaluating & Measuring Fitness