If you're an apple shape, it just means you have to be more diligent about making smart lifestyle changes. Don't focus on the scale, but rather on removing inches from your waist. Reducing your waist by just two inches has been shown to significantly decrease your risk for future disease. The American Heart Association recommends the measurement around your waist (waist circumference) be less than 35 inches for women and less than 40 inches for men.

If you are apple-shaped, you also should try to focus on the quality of the food you are eating and not just the quantity. A diet that includes healthy fats, such as salmon and walnuts, is recommended. You may also want to increase fiber intake to help prevent insulin spikes that are more likely in apple­shaped people with type 2 diabetes. Soluble fiber found in legumes, oats, veggies and fruits also can help lower cholesterol levels. Cardio should be the go-to exercise for anyone with an apple-shaped body.
Continue Learning about Evaluating & Measuring Fitness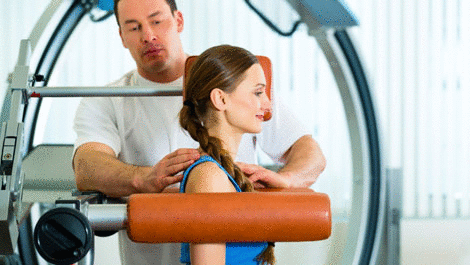 Determining fitness levels is important in order to see where you are and where you can go with improving your fitness. Checking body fat, muscular endurance, cardio fitness and flexibility are just a few ways to evaluate your phy...
sical fitness.
More