Here are some power posture tips to remind you to keep your form straight:
Stand tall with your chin parallel to the ground
Pretend you are balancing a book on your head and look forward, not down
Draw your shoulders together as if they are attempting to touch
Pull your stomach toward your spine
Lift up your chest and keep your neck long
Tuck in your pelvis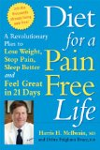 This is very easy to see and if there are any deviations. The best way to look at your checkpoints for posture is as follows. Your ears, shoulders, hips, knees and ankles should all line up together. As with most people you will see things at each checkpoint. For most people the head is usually forward, shoulders are rounded, hips have a anterior tilt, knees point out and ankles are everted. Those are the most common and what to look for. So if you are not in alignment in these areas then there are common tight muscles and weak muscles that you need to work on to correct this. Seeing a fitness professional will help you identify these things.
There are five checkpoints you want to become aware of in order to maintain good posture during standing movements:
Foot and ankle: feet should be approximately shoulder-width apart with the toes pointing forward.
Knees: should always be kept soft rather than fully extended, and remain in line with the toes.
Pelvis: the pelvis should be level and in a neutral position. Watch for excessive lumbar extension (lordosis) or lumbar flexion (flat back).
Shoulders: should be level, not lifted or rounded forward.
Head: should be in a neutral position, not tilted to one side or protruding forward.
When standing, your feet should be hip to shoulder distance apart and facing forward. Knees should be forward and relaxed, and low back arch should be minimal. The spine should be tall and shoulders pulled back and relaxed. The head should be neutral with your ears in line with your shoulders.

Continue Learning about Evaluating & Measuring Fitness