A body fat composition analysis measures the amount of lean mass and fat mass in your body. There are multiple methods to meaure body fat composition such as hydrostatic body fat testing (the gold standard), BodPod, DEXA, bioelectrical impedance, and many others. Your results are usually reported in a precentage of body fat and are often compared to a chart based on your age and gender to determine the category your results fall in. The categories are usually similar to the following: "essential, athletic, fitness, average, and obese."
A body fat composition analysis measures lean and fat tissue throughout the body. The procedure involves a quick and painless scan with a special X-ray that analyzes the fat around the internal organs (visceral fat) and the fat under the skin that you can pinch (subcutaneous fat).
Continue Learning about Evaluating & Measuring Fitness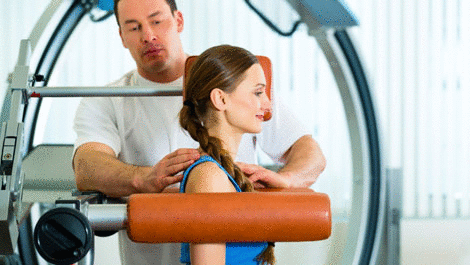 Determining fitness levels is important in order to see where you are and where you can go with improving your fitness. Checking body fat, muscular endurance, cardio fitness and flexibility are just a few ways to evaluate your phy...
sical fitness.
More