Positive changes can usually be seen within a few weeks of starting exercise. The first noticeable change won't be in appearance though! It will be in strength, because your nervous system will first adapt and start laying better, more efficient connections linking your nerves and muscles together. As this happens, you'll notice that the exercises you really struggled with on day 1 don't seem quite as challenging anymore!
That question is asked a lot and an honest answer is, it depends on you. Everyone is so unique and everyone will respond differently to exercise, whether you are new to exercise or whether you are changing things up. It also depends on how well you stick to your program and are you doing enough or are you doing to much. Also, do you know how to exercise. If you don't know how to use the cardio equipment correctly you will not get the results you want and you may end hurting yourself. The same holds true for strength training as well. If you do not know proper technique, you will not get the desired results and will only end up frustrated and possibly give up.

Make sure you also know how to eat for you and your lifestyle. It is amazing how easy exercise becomes when you eat correctly and how fast your body can change when you have the right amount of calories to give you what you want.

If you are unsure on how to exercise safely or how to create meal plans to give you the results of your goals, seek out professional help to get you started so that you will stay motivated to reach your goals with your health intact.
When you first start exercising, your body will respond with very outward signs—you sweat, you may feel sore, you may stink like month-old macaroni salad. Your body will also start responding on the inside—with changes in muscle size, changes in blood flow, and changes in blood chemistry. While exercise—even combined with a healthy diet—won't suck fat out of you instantaneously, you will see and feel changes in your body shape even within a week. And with a combined exercise and eating plan, you may see a reduction in waist size of 2 inches within the first two weeks as your body composition changes. So get up, and get moving.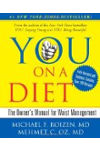 Continue Learning about Evaluating & Measuring Fitness