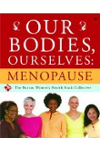 Each of us falls into one of three general levels of activity. There are those who are physically active for at least 30 minutes on most days of the week—the time that is recommended by the Centers for Disease Control and the American College of Sports Medicine. Being physically active includes doing housework, gardening, walking, weight lifting, yoga, and swimming. Another variation of this category is people who do more physical activity at onetime but on fewer days per week. If you are in this category, you are already reaping the health benefits of regular activity but may want to look at your mix of activities. Many women do just one type of activity. Consider doing upper-body strength training and stretching exercises for flexibility as well as balance training, if you're not doing already.
In the next category are those who may be active for at least 10 minutes a day but not long enough to meet the recommended amount of time that will bring health benefits. About 44 percent of women of all ages fall into this category.
Then there are those who are physically inactive. For all the benefits of exercise, the inverse is true if you are physically inactive. A sedentary lifestyle puts you at a risk of a premature death from causes that might otherwise be preventable.
If you are in the second or third category, know that getting started is often the hardest part. It requires some changes in thinking and habits. Change is not easy, but there are methods many women have used successfully to make it happen. Step by step, you can gradually introduce physical activity into your life.