You can measure your heart's efficiency by measuring your heart rate after exercise. After exercising for a period of 18 minutes at 80-85 percent of your max (that's 220 minus your age), do three minutes at your maximum heart rate, then stop and check your pulse. Your heart rate should decrease 66 beats or more after two minutes of stopping. Do not do this without approval of your doctor unless you do it regularly as part of your workout.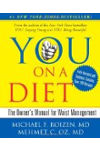 If you get winded when performing activities of daily living such as walking the dog, or up the steps, playing with your kids, or even mowing the lawn, it would be a good idea to start a cardiovascular fitness routine. Your cardiovascular routine for general health should consist of 5-7 days of at least 30 minutes of moderate intensity exercise. The more enjoyable the activity, the better!
If you want to objectively test your cardiorespiratory fitness level ask a personal trainer at your local gym, or your health professional to perform a YMCA 3 minute step test. This submaximal test gives you an objective number of your cardiorespiratory fitness level.
Continue Learning about Evaluating & Measuring Fitness