Wondering just how strong your abdominal muscles are? Lie on the floor in standard push-up position with your toes on the ground, but with your elbows on the ground instead of your hands (the classic "plank" position). Maintain a straight line through your body with no arch in your back. Keep your head down and in line with your back. Hold that position for as long as you can.
If you lasted less than 15 seconds: The core muscles in your abdominals and lower back are on the weak side, meaning you're more vulnerable to suffering from acute or chronic lower-back pain.
If you lasted 15 - 45 seconds: You've got a nice foundation of strength, which will help protect your back, but there's still room for improvement.
If you lasted more than 45 seconds: Wow, can I see your abs?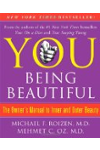 Continue Learning about Evaluating & Measuring Fitness