A lot of us like to fling around the word estrogen the way a pizza maker flings around dough, but the truth is that estrogen is a lot more complicated than that. With regard to hormone replacement therapy (HRT), or as it's now called, hormone therapy (HT), there are three important estrogen pathways to consider. In each case, the hormone works by locking onto a specific estrogen receptor in the body (I'll name them 1, 2, and 3, for simplicity):
Estrogen receptor 1: located in breast and uterine tissue, and associated with female traits such as breast growth and menstruation. Estrogen that attaches to receptor 1 is thought to be linked to certain cancers because it promotes growth of breast and uterine tissue.
Estrogen receptor 2: linked to the cardiovascular system and estrogen's apparent protective effect on the heart and arteries.
Estrogen receptor 3: linked to the bones, allowing estrogen to strengthen bones.
These three receptors make estrogen therapy tricky. You get benefits by increasing the levels of estrogens that bind to receptors 2 and 3, but risks when too much estrogen binds to receptor 1. That's why we're seeing, and will be seeing, an increase in so-called "designer estrogens"—estrogens that protect the heart and bones (and diminish menopausal symptoms) without increasing cancer risk.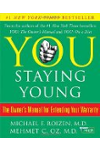 Continue Learning about Estrogen