Essential oils in aromatherapy are made up of tiny molecules that dissolve easily in alcohol, skin creams, and oils (fats). As the oil molecules evaporate from the skin's surface, they are inhaled, sending messages straight to the brain via the millions of sensitive cells in your nose. These inhaled molecules affect your emotions by working on the portion of your brain called the limbic system, which, coincidentally, also controls the major functions of the body, such as sleep, sex drive, hunger, and thirst.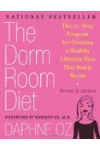 Experts agree that aromatherapy works by connecting your sense of smell directly to the limbic system of the brain, which controls emotion.
Nicole Becker, an Anusara Yoga Teacher and Holistic Aromatherapist says "When you inhale a beautiful aroma, you get direct access to this primal, governing part of yourself-and you can create a shift on the mental level almost instantaneously."
Try adding a drop or two of Lavender Essential Oil to a tissue and place it under your pillow before bed. I'm sure your stress will melt away...
For more information on Lisa Marie Rosati and her work, visit www.createauthenticrelationships.com
Continue Learning about Essential Oils