When you blend scents in aromatherapy, the essential oils combine and a new compound is formed that has slightly different properties than the individual oils. When combining oils, you want to act like a perfumer: you need to pay attention to top, middle, and base notes.

Fresh scents, such as lemon, eucalyptus, or tea tree, are top notes, which are generally fresh, light, and immediately detectable because of their high evaporation rate.

Floral oils and the softer herbs, including lavender, geranium, chamomile, and peppermint, make up most of the middle notes, the heart of the mixture, and are detectable after the top note, when smelling the scent for the first time.

Wood oils such as frankincense and sandalwood form the base notes, which are rich, heavy odors that linger and emerge fully only after being exposed to the air for a prolonged time. Of course, there are a few exceptions. For instance, jasmine and rose are floral scents that fall into the base notes category.

A good blend will combine one oil from each of these three categories, usually in this proportion: three drops top note, two drops of middle note, and two drops of the base note. You can, of course, go totally wild and crazy and have two middle notes and a base note, or a top note and a base note and no middle note. Go with what your inner Coco Chanel tells you, and let your nose be your guide.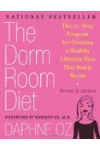 Continue Learning about Essential Oils