It used to be that anything involving the penis caused embarrassment—buying condoms, talking about erection problems, open zippers. But penises should be like any other part of your body: If you've got a problem that can't be fixed with an aspirin, a Band-Aid, or an ice pack, then you ought to seek some attention. At your visit, you can expect a thorough exam, which is the only way to get to the bottom of erectile issues. Here's what you'll do:
Describe the problem. The more details, the better. Describe if you have any hardness and for how long, and exactly how long you've been experiencing issues. The more the doctor knows, the better he can help.
Talk about your mindset. A doctor will want to explore some psychological issues, so speak up about any stresses or changes in your personal life. They may be subconscious contributors.
Give your full medical history. As you've seen, a penis problem isn't just a penis problem. A doctor needs to know everything so he can see what risk factors may be playing a role. You tell the story; let him connect the dots.
Go through a physical exam. A doctor will do a visual once-over to see if you have any medical abnormalities that can cause erectile dysfunction, like small testicles or a curved penis, as well as check blood-vessel pulses as an indication of vascular disease.
Have a lab test. He'll check important numbers like LDL and HDL cholesterol, triglycerides, glucose, TSH, DHEA, and testosterone to get a better picture of the underlying cause.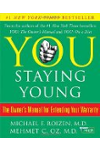 Continue Learning about Erectile Dysfunction