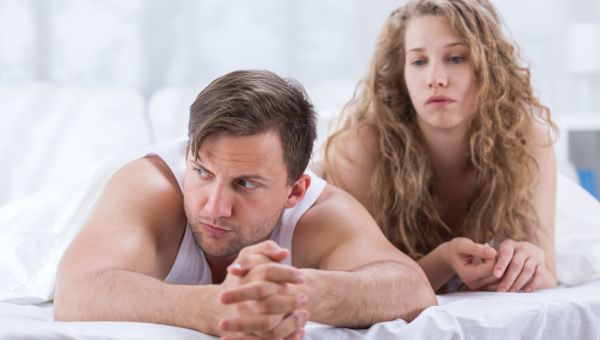 Erectile dysfunction not only causes problems in the bedroom -- it can also signal much larger health issues. A study from Johns Hopkins' Ciccarone Center for the Prevention of Heart Disease reveals that if you and your doctor think you're heart healthy (you've got no symptoms of heart disease), but you've got occasional ED -- take it as an early warning sign that you're building up plaque in your cardiovascular system and that's why sometimes your arteries are all that's stiffening. Trouble in your circulatory system that precedes heart disease–increased levels of calcified plaque in the coronary arteries and in the lining of your carotid artery -- can increase the risk of ED by 53%.
If you're "healthy" and yet find you're dealing with ED, make a pledge to get on a heart- and romance-saving regimen. That mean's you'll say so-long to the Five Food Felons (trans and sat fats, added sugars and syrups and grains that aren't 100% whole), get at least 30 minutes additional physical activity a day (heading for 10,000 steps daily) and KO stress with meditation and enough sleep (7-8 hours nightly). Your reward will be a healthier heart and a much improved love life.
Medically reviewed in May 2019.