An extreme option for treating erectile dysfunction is to undergo penile implant surgery. There are a variety of prostheses, but you should talk to your doctor about possible complications. For example, there are prostheses that have you walking around semi-erect 24/7, which can obviously be uncomfortable. And inflatable prostheses can easily malfunction.

Still, these prostheses are easily concealable under your clothing (even under swimsuits and jeans!), inflation can be achieved discreetly, and the psychological and emotional well-being you'll experience due to having the full package can be worth the risks.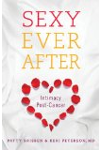 More About this Book
Sexy Ever After: Intimacy Post-Cancer
Recent studies show that 40-100 percent of men and women who have been treated for cancer have experienced some level of sexual dysfunction. Sexy Ever After: Intimacy Post-Cancer will help you...
Usually as a last resort after failure of other treatments or after other treatments can't be tolerated, the penile prosthesis will allow the return of sexual activity.
Some types contain two rods which are placed in the corpora cavernosa. The rods are permanent, the length of the penis remains the same, so it may be noticeable at times. Others are more flexible and may be preferred by many patients. Some prostheses are inflatable, which means inflation of the penis for an erection is done by squeezing the penis, then bending it after sexual activity to release the contained fluid. Other types are available containing two or three pieces--each having certain advantages and disadvantages. If this possibility is considered, then you should talk with your urologist.

Keep in mind that this type of surgery does not change other activities such as orgasm or urination. It is usually out patient surgery, and studies reveal that more than 90 percent of patients are satisfied after this type of surgery. If the implant fails then an operation is usually needed to fix the problem.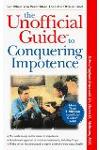 More About this Book
Unofficial Guide to Impotence
The Unofficial Guide to Conquering Impotence delivers the inside scoop on impotence: the truth about Viagra, what treatments really work, and how lifestyle changes can aid in conquering...
Continue Learning about Erectile Dysfunction Treatment