After selecting a primary care physician, many men question whether they also need another specialist. As a rule, if your response to treatment is unsatisfactory and still interferes with your ability to have a hard erection and satisfying sexual relationships, you might consider talking with a specialist. Especially when coexisting illnesses and/or treatment complicate the treatment of erectile dysfunction, you should consult with a specialist in that field.
Be aware that problems may occur when you have more than one doctor administering treatment. Unless effective communication takes place between the physicians, you might find yourself in a precarious situation as far as your health is concerned.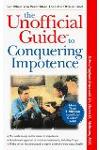 More About this Book
Unofficial Guide to Impotence
The Unofficial Guide to Conquering Impotence delivers the inside scoop on impotence: the truth about Viagra, what treatments really work, and how lifestyle changes can aid in conquering...
Continue Learning about Erectile Dysfunction Treatment