Oral medicines, such as Viagra (sildenafil citrate), Levitra (vardenafil), and the recently approved Cialis (tadalafil), work by blocking a chemical in the erectile tissues that causes erections to become flaccid. They do not improve sex drive, but are helpful in maintaining erections when they occur. Although these three drugs are similar in action, their dosage, onset of action time and duration of action differ.

There are a number of other oral medications in clinical trials for erectile dysfunction, including Vasomax and IC351. These medications work by chemically inducing the relaxation of the smooth muscle in the penis, which enhances the ability to develop and maintain erections.

Certain medical approaches for treating erectile dysfunction involve the injection of medications into the penis, such as alprostadil (Prostin VR) or papaverine, which increase blood flow and help maintain blood volume within the spongy erectile tissues. The injection usually causes only mild discomfort. Side effects are minimal for most users.

Alprostadil can also be used via urethral suppository or medicated urethral system for erections (MUSE), in addition to the penile injection. With this approach, a small plastic applicator is used to insert the drug into the urethra.
If you watch TV, you know that there are a variety of treatments for erectile dysfunction (ED). The most widely used, of course, are drugs such as Viagra (sildenafil), Levitra (vardenafil), and Cialis (tadalafil). These drugs improve blood flow to the penis. If the drugs don't seem to work immediately, it may be worth continuing to use them because responsiveness improves somewhat with continued use.
No one of these medications is superior to the others, but many people report that one or another works better for them. These drugs are very expensive; if you don't need the maximum strength, you can often save money by buying the highest dose and cutting the tablets. The drugs tend to lower blood pressure, and there can be a dangerous fall in blood pressure if they are used in combination with nitroglycerine, used to treat coronary heart disease, or longer-acting medicines in the same family.
If your doctor has given you a prescription for nitroglycerine tablets to have "just in case," he may be reluctant to also give you a prescription for an ED medicine. Speak to your doctor if you don't use the nitroglycerine; he might decide you no longer really need the prescription. If you do take the ED medicine, avoid sexual activity that's too strenuous; this could cause chest pain or even a heart attack. Remember that the physical exertion of sex is like any other exercise: you need to build up your activity gradually.
Talk to your doctor about using other drugs that lower blood pressure, including the alpha blockers (Hytrin [terazosin], Cardura [doxazosin], Flomax [tamsulosin], and Uroxatral [alfuzosin]) that are used to treat prostate enlargement, in combination with Viagra, Levitra, or Cialis, as they can also cause dangerously low blood pressure.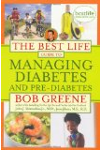 As an abundance of television and print ads make clear, oral medications can help treat erectile dysfunction (ED). There are three medications: sildenafil (Viagra), tadalafil (Cialis), and vardenafil (Levitra). All three belong to a class of drugs called phosphodiesterase inhibitors and work by enhancing the effects of nitric oxide, a chemical that a man's body produces to relax the muscles in his penis. ED drugs make it easier for a man to get and keep an erection.

There are some differences between the medications (Viagra and Levitra take effect in about 30 minutes and last 4 to 5 hours; Cialis works in about 15 minutes and can last up to 36 hours), but they all have similar side effects, like headaches, stuffy nose, and blurry vision, and shouldn't be taken by men who have had a recent stroke or heart attack or who take nitroglycerin drugs. Although phosphodiesterase inhibitors aren't fool-proof, they appear to improve ED in about 65 to 70 percent of men who take them.
Continue Learning about Erectile Dysfunction Treatment