Drugs called phosphodiesterase type 5 inhibitors, such as Viagra, Cialis and Levitra, are used to treat erectile dysfunction. In this video, Erik Goluboff, MD, a urologist at Beth Israel Medical Center in New York City, talks about ED drugs.
When sildenafil citrate (Viagra) came onto the market in the late 1990s, it revolutionized the treatment of erectile dysfunction. The famous "little blue pill" is safe, easy to use, and effective for a broad range of causes -- qualities that made it the first-line treatment for most men with erectile dysfunction. Its success spawned competitors like vardenafil (Levitra) and tadalafil (Cialis), both of which were approved by the FDA in 2003.

All three medications work in much the same way: by relaxing smooth muscle cells, the drugs widen blood vessels primarily in the penis, as well as in other parts of the body. For many men, this clears the way for an erection. These pills aren't aphrodisiacs; you've got to feel desire and be sexually stimulated in order for them to work. But if they are taken 15 minutes to an hour before intercourse, they can help you get and maintain an erection by acting on the normal physiology of the penis.

The three medications have similar success rates. In all, about 70% of men respond well to the drugs, but the rates vary according to what is responsible for the erectile dysfunction. Men with impotence of no identifiable physical cause fare best, while the drugs are less effective for men with diabetes or who have had prostate cancer surgery.

Despite their impressive results, these medications have some drawbacks. Since they can take up to an hour to work, you'll need to plan accordingly. Some insurance plans do not cover these drugs, and others allow for only a few pills a month. Even if you don't think you'll use all the pills allotted to you each month, you might consider ordering them anyway, so that you'll have extras on hand for vacations or special occasions.
As an abundance of television and print ads make clear, oral medications can help treat erectile dysfunction (ED). There are three medications: sildenafil (Viagra), tadalafil (Cialis), and vardenafil (Levitra). All three belong to a class of drugs called phosphodiesterase inhibitors and work by enhancing the effects of nitric oxide, a chemical that a man's body produces to relax the muscles in his penis. ED drugs make it easier for a man to get and keep an erection.

There are some differences between the medications (Viagra and Levitra take effect in about 30 minutes and last 4 to 5 hours; Cialis works in about 15 minutes and can last up to 36 hours), but they all have similar side effects, like headaches, stuffy nose, and blurry vision, and shouldn't be taken by men who have had a recent stroke or heart attack or who take nitroglycerin drugs. Although phosphodiesterase inhibitors aren't fool-proof, they appear to improve ED in about 65 to 70 percent of men who take them.
Oral medicines, such as Viagra (sildenafil citrate), Levitra (vardenafil), and the recently approved Cialis (tadalafil), work by blocking a chemical in the erectile tissues that causes erections to become flaccid. They do not improve sex drive, but are helpful in maintaining erections when they occur. Although these three drugs are similar in action, their dosage, onset of action time and duration of action differ.

There are a number of other oral medications in clinical trials for erectile dysfunction, including Vasomax and IC351. These medications work by chemically inducing the relaxation of the smooth muscle in the penis, which enhances the ability to develop and maintain erections.

Certain medical approaches for treating erectile dysfunction involve the injection of medications into the penis, such as alprostadil (Prostin VR) or papaverine, which increase blood flow and help maintain blood volume within the spongy erectile tissues. The injection usually causes only mild discomfort. Side effects are minimal for most users.

Alprostadil can also be used via urethral suppository or medicated urethral system for erections (MUSE), in addition to the penile injection. With this approach, a small plastic applicator is used to insert the drug into the urethra.
If you watch TV, you know that there are a variety of treatments for erectile dysfunction (ED). The most widely used, of course, are drugs such as Viagra (sildenafil), Levitra (vardenafil), and Cialis (tadalafil). These drugs improve blood flow to the penis. If the drugs don't seem to work immediately, it may be worth continuing to use them because responsiveness improves somewhat with continued use.
No one of these medications is superior to the others, but many people report that one or another works better for them. These drugs are very expensive; if you don't need the maximum strength, you can often save money by buying the highest dose and cutting the tablets. The drugs tend to lower blood pressure, and there can be a dangerous fall in blood pressure if they are used in combination with nitroglycerine, used to treat coronary heart disease, or longer-acting medicines in the same family.
If your doctor has given you a prescription for nitroglycerine tablets to have "just in case," he may be reluctant to also give you a prescription for an ED medicine. Speak to your doctor if you don't use the nitroglycerine; he might decide you no longer really need the prescription. If you do take the ED medicine, avoid sexual activity that's too strenuous; this could cause chest pain or even a heart attack. Remember that the physical exertion of sex is like any other exercise: you need to build up your activity gradually.
Talk to your doctor about using other drugs that lower blood pressure, including the alpha blockers (Hytrin [terazosin], Cardura [doxazosin], Flomax [tamsulosin], and Uroxatral [alfuzosin]) that are used to treat prostate enlargement, in combination with Viagra, Levitra, or Cialis, as they can also cause dangerously low blood pressure.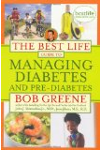 Continue Learning about Erectile Dysfunction Treatment