Achieving relaxation through the relaxation response is important in helping you reduce emotional stress. This is done by developing an inner quiet and peacefulness, a calming of negative thoughts and worries, and a mental focus away from the cares of the world. Relaxation can offer a real potential to reduce physical strain and emotional, negative thoughts--and increase your ability to self-manage stress. Each of these has a positive effect on your ability to perform sexually.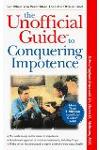 More About this Book
Unofficial Guide to Impotence
The Unofficial Guide to Conquering Impotence delivers the inside scoop on impotence: the truth about Viagra, what treatments really work, and how lifestyle changes can aid in conquering...
Continue Learning about Erectile Dysfunction Treatment