The greatest benefit for the vacuum constriction device is that most men will find success with this. It is not a medication with side effects. Although there may be some discomfort with the use of the tension ring, this is not usually a major limiting problem. The initial problem of interference with sexual activity is usually not a major problem as the couple becomes used to the device, especially since the success rate is high.
In scientific studies, more than 80 percent of patients with a history of prostate surgery said they achieved good erections with the application of vacuum therapy and about 22 percent said that after three months of using vacuum therapy, they were able to achieve spontaneous erections at least some of the time.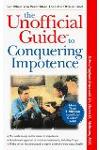 More About this Book
Unofficial Guide to Impotence
The Unofficial Guide to Conquering Impotence delivers the inside scoop on impotence: the truth about Viagra, what treatments really work, and how lifestyle changes can aid in conquering...
Continue Learning about Erectile Dysfunction Treatment