YES. erectile dysfunction can have a physiologic component such as blood flow. And for this medications such as PDE5 inhibitors are helpful. But even in these cases there is a psychological component. If you do not treat the mental aspect of ED you will at best have partial treatment, partial results. And erection or not the Dysfunction will remain!
It used to be assumed that all erectile dysfunction stemmed from the psychology of sex, that men have total control over whether they can maintain and sustain an erection.

But we now know that a man can't will his penis to an erection like a magician levitates an assistant. Many chemical factors play a role. Still, it's important to note that though good arterial health increases erectile health, the chemical reactions in your brain that come in the form of anxiety, stress, and depression can also be related to erectile dysfunction.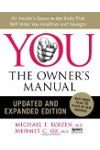 Continue Learning about Erectile Dysfunction Causes