There is a connection. If you're always tired and have low desire, it may be a result of low testosterone. Obstructive sleep apnea, a condition marked by loud snoring and even chortling and choking at night, typically befalls men. In a recent study, Mount Sinai physicians demonstrated that obstructive sleep apnea was associated with low testosterone and erectile dysfunction.
Continue Learning about Erectile Dysfunction Causes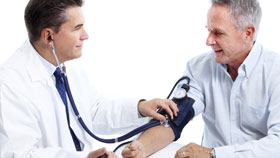 Erectile dysfunction (ED) can have several causes. Erectile function involves a complex relationship between neurologic, vascular, hormonal and psychological components. Speak with your doctor to determine whether your ED may be c...
aused by poor circulation, diabetes, obesity, smoking, medication side effect or stress and anxiety.
More