Medications used to treat high blood pressure can contribute to erectile dysfunction. One of the first things doctors do when evaluating men for erectile dysfunction is to try to make some adjustments in those medications. They may adjust some of those medications if they can without compromising a man's high blood pressure control.
Trinity Health is a Catholic health care organization that acts in accordance with the Catholic tradition and does not condone or support all practices covered in this site. In case of emergency call 911. This site is educational and not a substitute for professional medical advice, always seek the advice of a qualified health care provider.
It is possible that one of your blood pressure drugs is making it more difficult to maintain an erection (erectile dysfunction). But this is a fairly common problem, especially as you get older. Up to 20% of men ages 50 to 59 report the problem. As do 35% of men ages 70 to 75. So your blood pressure pills may not be the reason.
According to a study of men with mild hypertension, most blood pressure medicines do not cause erectile dysfunction. That said, there are some that seem more likely than others to affect sexual function. They include:
Hydrochlorothiazide
Chlorthalidone
Clonindine
Spironolactone
Methyldopa
If you take any of these, talk with your doctor. Maybe you could make some medication changes since your blood pressure is well controlled.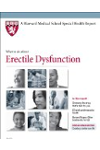 The drugs you take to lower your blood pressure may earn you lower marks in the bedroom, by leading to a bout of erectile dysfunction (ED), or the inability to get or maintain an erection during sex. High blood pressure medications such as beta blockers and diuretics do their life-saving job by lessening blood flow to your vital organs—and that includes down under. Less blood flow means no erection. The good news for guys is that not all high blood pressure medication cause ED. Talk with your doctor about switching to the ones that don't.
High blood pressure, especially if untreated, can lead to erectile dysfunction (ED). So can medications your doctor prescribes to bring down your high blood pressure. Fortunately, not all meds cause ED. Thiazides, diuretics or "water pills," are common ED culprits. So are beta blockers. These effective heart meds slow your system down, and also affect blood flow where you need it -- in your penis -- at the right time. Alpha blockers, another class of medications that lower high blood pressure, are less likely to cause ED. So talk with your good doc about medication choices and side effects, so you can choose the right med for you.
Continue Learning about Erectile Dysfunction Causes