If you are seeing unusual movements that occur as "spells," being able to produce a good description of these spells is extremely important, since that's the main clue that the physician uses to determine what is going on. It's important to note what the baby was doing just before the seizure. Eating? Sleeping? Falling? Which parts of the body were moving or stiffening? How long did it last? (This is difficult to judge, as it seems like forever to a parent. So glance at your watch early and then at the end.) Then it's important to note what the child did afterward, such as sleep or resume her activities. Sometimes you are talking about an isolated incident, but other times it repeats. Being able to capture them on a video is extremely helpful. Bring that to your doctor's visit, or email it to him beforehand, to help with assessment.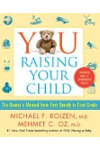 There are a number of things you should and should not do if your child is having a seizure:
Do not physically restrain a child during a convulsive seizure. If your baby is swaddled, remove any tight clothing or blankets.
Make sure you eliminate anything from your child's immediate surroundings that could cause injury.
Babies should be gently placed on their sides, preferably on a bed, to prevent them from choking on their saliva.
Don't put anything in your child's mouth.
Allow the seizure to end naturally. Most will stop in less than a minute.
Call your pediatrician or 911.
Up to 5% of children will experience a seizure. These children may have a loss of awareness, or have just a blank stare or some shaking of the extremities and be unresponsive for some minutes. One of the most common types of seizures is febrile seizure; these seizures are found in toddlers and are caused by fever.

Parents should stay calm and make sure their children don't hurt themselves during the seizure. After your child recovers, call your pediatrician. Seizures are very treatable. Doctors will offer anti-seizure medications. They may also prescribe a type of diet that helps with seizures. The rate of cure or control of seizures is up to 85%. With new techniques of surgery, this rate sometimes reaches 90%.
Continue Learning about Epilepsy & Seizures