The sudden onset of unusual movements, behaviors, or spells sometime referred to as a paroxysmal disorder may catch your attention or even be brought to your attention. Some of these may be seizures, and some may not. Seizures in newborns are seemingly random and difficult to distinguish from normal activity. Movements that resemble neonatal seizures can be just jitteriness, breath holding, arching, jerking, or startling. Movement patterns in the newborn that are more likely to be seizures would be breath holding with body stiffening, local jerky movements of one limb or both on one side, many focuses of jerky movements, shocklike contractions, deviations of the eyes upward or to the side, and even laughing.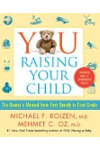 Continue Learning about Epilepsy & Seizures

Epilepsy is a chronic condition, causing abnormal electrical transmissions in the brain. Seizures may be general, affecting large areas of the brain, in which the afflicted individual loses consciousness and has physically violent ...
jerking of all muscles. Learn more about epilepsy from our experts.
More