From one month to two years, "spells," which include seizures (especially febrile seizures), as well as apnea and breath-holding spells with loss of consciousness, are relatively common. When an infant has a seizure, it often occurs at the time of fever. It can be an infection of the nervous system; an underlying seizure disorder in which the stress of fever triggers the seizure; or a simple febrile seizure. A simple febrile seizure is a genetic age-limited form of epilepsy in which seizures occur only with fever. About 4 percent of children experience them. Of the children whose first seizure is associated with fever, only 2 percent have a nonfebrile seizure (epilepsy) by age seven. Apnea is cessation of breathing for fifteen seconds or longer or less than fifteen seconds if accompanied by a slow heart rate. The frequency of apnea is inversely related to age, so it is more often seen in newborns than infants, and is rarely seen in children. Apnea is rarely a manifestation of a seizure and more frequently related to reflux.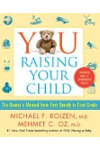 Continue Learning about Epilepsy & Seizures

Epilepsy is a chronic condition, causing abnormal electrical transmissions in the brain. Seizures may be general, affecting large areas of the brain, in which the afflicted individual loses consciousness and has physically violent ...
jerking of all muscles. Learn more about epilepsy from our experts.
More