MCS (multiple chemical sensitivity) is a term used to describe a variety of symptoms that stem from alterations in a person's indoor environment, primarily at work, but sometimes at home. So-called "sick building syndrome" may be caused by chemicals in modern building materials, or it may be a function of ventilation problems caused by new construction methods and energy-saving techniques. Unless new air is exchanged for old air at a certain rate, allergens, toxins, or chemical residue can become concentrated at levels high enough to provoke a reaction. Just as problematic is the process of renovation, when molds, mouse droppings, dust, or chemicals that have been undisturbed may be stirred up and circulate in the building.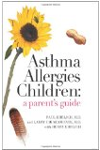 More About this Book
Asthma Allergies Children: A Parent's Guide
Asthma and allergies are at epidemic proportions. It doesn't have to be that way. Two experienced pediatric allergists tell everything a conscientious parent needs to know about these conditions,...
Multiple chemical sensitivity (MCS) is defined as "a chronic recurrent condition characterized by reduced tolerance to various environmental agents or to a class of chemical substances."

Researchers from the International Center for Toxicology and Medicine point out that when it comes to people suffering from MCS, there are two leading points of view.

The first sees MCS as resulting from interactions between chemicals and the body.

The second argues that MCS "results from a primary emotional response to perceived chemical exposures."

According to this view, it's not the chemicals that cause MCS, but it is psychological in origin. They are saying it could all be just in your head.

But I believe this view is outdated, based on emerging evidence of the physical impact on the body from toxic exposures. Recent research done in Italy found physical changes that indicated reduced detoxification ability for the people with MCS that were examined.
Idiopathic environmental intolerance (IEI), formerly called multiple chemical sensitivity, is characterized by a generalized sense of feeling unwell, which a patient attributes to low-dose exposure to chemicals such as mosquito spray, household cleaners, bleach, etc. Patients have reported many different kinds of symptoms which recur despite normal physical examination and laboratory testing. Patients go to great lengths to avoid the chemical they believe is triggering their symptoms, often becoming socially isolated from work colleagues, family and friends. There is a large body of data suggesting idiopathic environmental intolerance is a subtype of somatoform disorder, or related to clinical depression and anxiety.
Continue Learning about Environmental Allergies