Large-scale exposures to particulates, such as diesel fumes, and chemicals released by building demolition, up to and including the collapse of the World Trade Center, can exacerbate allergic and asthmatic tendencies. When something as serious as 9/11 happens, there may be no long-term cure, even though the exposure may not last very long.
The bigger problem for large numbers of children and adults is that the exposure may not be as acute, but it goes on and on, such as diesel and industrial matter that is concentrated in poor urban neighborhoods. Mere economics is no guarantee of safety, as there are "asthma corridors" even in richer neighborhoods.
The New York Times wrote that the Upper East Side of Manhattan, which has some of the country's wealthier zip codes, has some of the city's filthiest air. In addition to vehicular traffic, the boilers in the basements of distinguished older buildings burn heavier oil than newer burners, resulting in higher concentrations of particulates and sulfur dioxide.
Rural areas, too, are prone to problems from industrial-scale agriculture, especially around manure lagoons that capture waste from feedlots and dairies. The lungs and sinuses of allergy and asthma patients who live near the pollution sources are in perpetual red alert. A renewed emphasis on clean air would help the health of millions of Americans.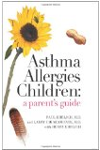 More About this Book
Asthma Allergies Children: A Parent's Guide
Asthma and allergies are at epidemic proportions. It doesn't have to be that way. Two experienced pediatric allergists tell everything a conscientious parent needs to know about these conditions,...
Continue Learning about Environmental Allergies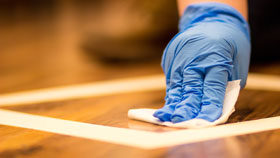 With environmental allergies, reducing your exposure to whatever is irritating you is key. Some people are allergic to household cleaners such as laundry detergent, hence the many varieties of mild detergent. With common irritants ...
like mold and dust, a cleaning routine can help. Reduce mold by removing houseplants, using a dehumidifier, avoiding carpet in the bathroom and cleaning indoor trash cans and shower curtains with a mix of water and chlorine bleach. Reduce dust by replacing carpets with wood or linoleum, removing drapes and feather pillows, regularly vacuuming soft furniture and floors, and washing bedding weekly.
More