White distilled vinegar is an eco-friendly alternative household cleaner. It's been said that it is effective at killing most bacteria and germs. I have cleaned the mold out of shower drains by pouring 2qtrs of boiling water into the drain following that with 1/4C of baking soda and one cup of Vinegar... wait an hour and pour another 2 quarts of boiling water in the drain. I have also mixed vinegar and baking soda in a spray bottle to use on the tile and grout. It is very effective without the harness of bleach! And it does not have a strong odor.
Houses that are prone to mold can be painted with a product like Caliwel, which has been approved by the EPA (Environmental Protection Agency) to kill molds on contact. It is applied like any paint and can be active for up to six years, although contractors of our acquaintance are dubious of this claim.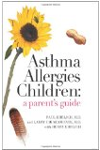 More About this Book
Asthma Allergies Children: A Parent's Guide
Asthma and allergies are at epidemic proportions. It doesn't have to be that way. Two experienced pediatric allergists tell everything a conscientious parent needs to know about these conditions,...
Continue Learning about Environmental Allergies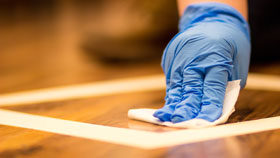 With environmental allergies, reducing your exposure to whatever is irritating you is key. Some people are allergic to household cleaners such as laundry detergent, hence the many varieties of mild detergent. With common irritants ...
like mold and dust, a cleaning routine can help. Reduce mold by removing houseplants, using a dehumidifier, avoiding carpet in the bathroom and cleaning indoor trash cans and shower curtains with a mix of water and chlorine bleach. Reduce dust by replacing carpets with wood or linoleum, removing drapes and feather pillows, regularly vacuuming soft furniture and floors, and washing bedding weekly.
More