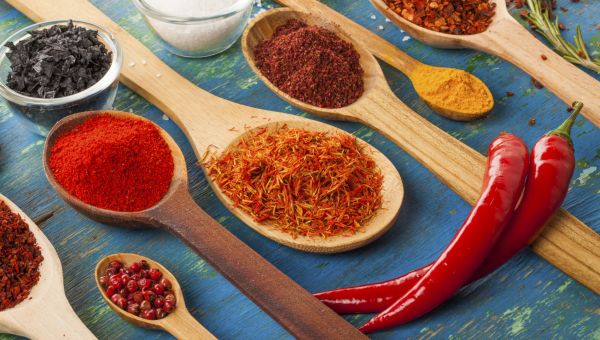 When the Spice Girls, Scary, Sporty, Ginger, Baby and Posh were sprinkling their pop vocals over the airwaves, some folks had a strong reaction to their brand of music.
Perhaps that's because spices are more than superficial flavorins; they're botanicals that can jump-start a reaction, even an allergic reaction, simply by breathing, eating or touching them!
According to the American College of Allergy, Asthma & Immunology (ACAAI) two percent of food allergies are spice-related—but they acknowledge that number is low, maybe because there's a lack of reliable tests for spice allergies. Cinnamon and garlic are common triggers, although anything from black pepper to multi-ingredient spice blends can be the culprit. Symptoms include sniffling, sneezing, itching, rash-y hives, gastrointestinal woes, even anaphylaxis.
Spice allergens can also be tricky to ID because a reaction may be triggered by very minute quantities of a substance or be cross-reactive with other food allergens, says the ACAAI. And spices can be hidden in foods and personal care products; the FDA allows some be listed on labels simply as fragrance, flavors/flavorings or spices.
If you suspect a spice allergy, work with an allergist to identify the cause. If you have a reaction to several unrelated foods, a common spice may be used in all. A reaction to a dish that's packaged or restaurant made, but not the same food at home, is another sign. An elimination diet can help identify spice allergens.
Medically reviewed in July 2018.