To help prevent getting or spreading enterovirus D68 it is recommended that you practice good hand washing with soap and water for 20 seconds, disinfect frequently touched surfaces such as toys and doorknobs, avoid close contact with sick people, stay home when you are sick, avoid touching your face with unwashed hands, and cover coughs and sneezes with your shirt sleeve or a tissue rather than your hands.
Continue Learning about Enterovirus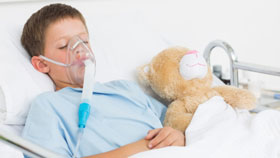 Enterovirus D68 (EV-D68) usually causes only a runny nose, sneezing, coughing and fever. But a 2014 outbreak has caused severe respiratory illness in more children than usual, especially kids with asthma.