'Groin pulls' typically are due to over-compensation and poor mechanics in the legs and core stability. Groin or adductor injuries usually occur with sports such as soccer, lacrosse, football that require side-to-side movement. It can also occur in runners/cyclists when the hip is required to be used in situations like uphill terrain.

Strength deficits with these injuries are not necessarily in the adductor muscles, but instead from the posterior hip muscles - gluteus maximus and medius. The gluteus maximus and medius are the key stabilizing muscles for the hip to be able to plant and pivot off the leg. When the gluteal muscles are not strong enough to stabilize the hip, the adductor muscles are used to compensate. Anatomically, the adductor muscles are primarily designed to pull the hip inwards, but many people do not realize that the adductor muscles also have a secondary role in extending the hip. As the gluteal muscles should extend the hip to push off, run, climb, the adductor muscles can be used instead - and with time groin strains occur due to overuse.

Groin pulls can also happen due to poor foot contact. Especially if someone is more flat footed or pronated, it causes the knee to draw inwards when you step through it. In this position, the adductor muscles are in a better mechanical advantage to stabilize the hip than the gluteal muscles. Again, groin pulls can occur due to repetition in a poorly aligned position.

Differential diagnosis of 'sports hernia', nerve referred pain - primarily from the obturator nerve, sacroiliac joint dysfunction, or internal pain from the hip such as arthritis should also be considered as they all commonly refer to the groin.
This partial tear of the adductor muscle group between the pubis bone and femur (your inner thigh) is especially common when the muscle is cold and you've overexerted yourself. Stretch and strengthen the area by lying on your back and spreading your legs with frogged knees. Allow your knees to fall apart so you feel the stretch. Put a ball between your legs and squeeze to strengthen.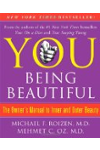 Continue Learning about Enlarged Prostate