Typically patients with BPH (benign prostatic hypertrophy) have the following symptoms: pain or problems urinating, discolored urine or discomfort in the prostate area. The symptoms you mentioned above would not be typical of BPH and you should follow-up with your doctor for a full medical evaluation to determine their cause(s).
The symptoms of BPH can be similar to those of prostatitis: You feel as if you always have to go to the bathroom, you feel an incomplete emptying of the bladder, and you may feel burning when you urinate. Because you have an incomplete emptying of the bladder, you may dribble like a Harlem Globetrotter. And you may have to get up at night to pee more frequently than an on-call intern stops for coffee. Contrary to popular belief, these symptoms don't increase your risk of getting prostate cancer.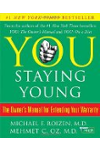 Benign prostatic hyperplasia, also known as BPH or an enlarged prostate, can cause problems with urination in men, including trouble initiating a stream and frequent urination at night. Watch Dr. Oz talk about symptoms of BPH.

Continue Learning about Enlarged Prostate Signs & Symptoms