False energy is when you feel compelled to keep working, thinking, and doing. There is almost a sense of being out of control because this energy is a driving force within you. You can become a victim of your life. Eventually, false energy relentlessly drives you. Someone you are eating lunch with one day may say, "Hey, can you put down one of those cell phones so we can talk?" or "Since when have you carried a cell phone, a Blackberry, and a pager?" You may pass these comments off in the moment, but later reflect and honestly say you can't remember how the madness started. Do any of your associates, friends, or family members suggest that you seem distracted and not present in the conversation?

Workaholism is the accepted addiction of our time. It is the socially accepted method of escaping from your Self, your family, and your life. Manic behavior and delaying happiness until we have a time to be really happy and experience balance is not the behavior of a successful person. This false energy accelerates over time and will consume your mind, body, and soul.

Do you juggle so many things simultaneously, or multitask, until your memory starts to get numb and you begin to ask yourself what is wrong with you? This false energy exhausts you, devours you. It is seductive because it actually make you feel alive and that you are accomplishing many tasks in your life. The sad truth with false energy is that your life literally is passing you by because you are not present for it. Many of our lives become nothing more than hollow habituation where we eventually feel overwhelmed and empty. This is the lie that many of us live. I not only lived it, but a multitude of the people I worked with throughout my life were living this way too.

This is not an indictment or judgment, because you can't understand something until you become aware of it. The fact is, though, once you become aware of living a life of false energy you have a choice. The great blessing in once you make a choice to live a life with real energy, you will find true happiness and balance are right around the corner.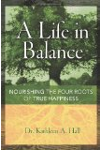 Continue Learning about Energy Boosters