Energy is one of the fundamental elements of the universe. Energy from the sun gives us light. Energy is stored in plants and released into your body when eaten, giving you energy. When we eat, the energy stored in our body from food gives us energy to work, sleep, and live. We are connected to energy in many forms. In the West we compartmentalize energy into different entities or processes. We do not construct the vision of our bodies, nature, and our lives as an interconnected realm of energy constantly flowing from one source to another. Many of us do not view our bodies as an intricate wondrous electrical system where every cell, every organ, and every system are a constant flow of energy.

Energy flow provides the ability for our cells to talk to each other and tell each other what they need. When our energy levels are healthy and strong, our cells help each other heal, rest, and work. As the energy levels in our bodies drop, the cells, organs, and systems do not communicate with great efficiency and vitality because they are tired and preserving their own energy.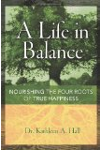 Continue Learning about Energy Boosters

Do your energy levels dip during the day? From food and drinks to exercises and vitamins, we've got the causes and treatments that can help you boost and maintain your energy all day.