If you have fibromyalgia, supplementing with a nutrient called ribose can make a huge difference in the amount of energy you have. Ribose is a special, five-carbon sugar that is made naturally in our bodies. But ribose is not like any other sugar.

Sugars we are all familiar with, such as table sugar (sucrose), corn sugar (glucose), milk sugar (lactose), honey (predominantly fructose), and others, are used by the body as fuel. These sugars are consumed and, with the help of the oxygen we breathe, are "burned" by the body for energy. When these sugars are consumed excessively, however, they become toxic, acting as energy loan sharks in the body.

Ribose, on the other hand, has a negative value on the glycemic index. When you consume ribose, your body recognizes that it is different from other sugars and preserves it for the vital work of actually making the special "energy molecules" (ATP, NADH, and FADH) that power your heart, muscles, brain, and every other tissue in your body. Ribose is also critical to the production of DNA and RNA, which are the "control centers" in each cell of your body.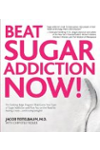 Continue Learning about Energy Boosters