Your body consumes energy in three different ways: resting energy expenditure, activity energy expenditure, and the thermic effect of food. Resting energy expenditure refers to the amount of energy your body consumes at rest. The brain, heart, liver, kidneys, and muscles consume the majority of your daily calories even while you are sleeping. Resting energy expenditure is what we typically refer to when we speak of metabolism or metabolic rate. Exercise and other daily activities consume a more variable amount of calories, depending upon your occupation, your daily activities, and your commitment to exercise. The thermic effect of food is the energy you burn in digesting food, processing nutrients, and in generating heat to warm your body.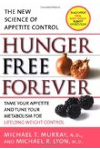 Continue Learning about Energy Boosters

Do your energy levels dip during the day? From food and drinks to exercises and vitamins, we've got the causes and treatments that can help you boost and maintain your energy all day.