Energy-zapping fatigue is one of the most prominent symptoms someone experiencing depression faces, causing withdrawal from the productive activities crucial to daily life. Depressed individuals may find themselves feeling like they can't get out of bed, or sleeping longer than normal with no clear explanation.
Even in the presence of overwhelming fatigue, depression sufferers can also experience insomnia. This can be a side effect of certain medications, but also puts a person at risk for more intense health issues up to and including the consideration of suicide. Restorative sleep is crucial to the treatment of depression, and should be reviewed seriously with your healthcare provider.
As anyone in a state of depression or anxiety knows, these conditions will suck the life energy right out of you. The constant state of agitation keeps your body struggling to survive, let alone give you real energy—energy that comes from deep within your soul and ebbs and flows with your daily challenges. Individuals with depression and anxiety will over-function out in the world, with false energy—living life "busy" in order to be accepted, acknowledged, loved or rewarded—just to survive.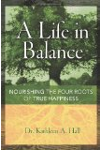 Continue Learning about Energy Boosters