We take for granted that our body is programmed to breathe automatically, and we stop thinking about the actions involved: inhaling and exhaling. We derive our life force from breathing. Try consciously inhaling five deep breaths and exhaling five deep breaths. You'll be amazed how much more oxygen you take in when you focus on breathing than when you perform this action on autopilot. This extra oxygen courses throughout your body, from your brain, to your heart, to your toes, refueling every cell and increasing your energy production by oxygenating the mitochondria. The mitochondria are the organelles in each cell that take fuels such as proteins and fats and burn them to drive cellular processes, like cell renewal. And when you consciously and fully exhale, you pump out a much greater amount of carbon dioxide, cleansing your body of this toxic gas. You can use your ability to regulate your oxygen intake and your carbon dioxide output to help energize yourself and relax.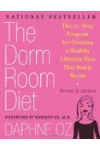 Continue Learning about Energy Boosters

Do your energy levels dip during the day? From food and drinks to exercises and vitamins, we've got the causes and treatments that can help you boost and maintain your energy all day.