ATP is only part of the body's energy portfolio. Even if you have plenty of ATP, you also need abundant blood flow to provide your body nutrients and take away waste products - and that comes down to doing the things that help keep your arteries dilated and your blood pumping. What's good for your heart and arteries, in essence, is good for your energy levels, too. For example, nitric oxide - that short-lived gas lining your arteries and breathing tubes and in your brain that rapidly changes according to your diet and activity level - helps open up your arteries and lung passages to improve blood flow and increase the transfer of oxygen.
Problems with these systems really contribute to all energy deficiencies, yet the onset, cause, and treatments of lack of get up and go are hard to nail down. You know when you feel slow and low, but it's hard to pinpoint what exactly is tripping you up - or if it's just a normal part of running through the rigors of life. While fatigue, lack of energy, and inability to sleep can explain other problems, the truth is that when put together, this constellation of symptoms makes it hard to navigate through our daily lives.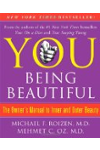 Continue Learning about Energy Boosters

Do your energy levels dip during the day? From food and drinks to exercises and vitamins, we've got the causes and treatments that can help you boost and maintain your energy all day.