One of best ways to increase your energy is to start to use it with some physical activity like walking that brings in more nutrients since nitric oxide is released from lining of arteries to allow blood vessels to move blood more freely. One of the greatest things about your body is that your body responds to what you're doing through mechanisms called feedback loops. You tell your body that you want to watch Law and Order reruns all night, and your body responds by downshifting energy production (don't need much muscle power to change channels). But tell your body that you need to walk around the neighborhood or swim a few laps or do an early-morning stretch-to-the-ceiling routine, and your body responds by giving you the energy you need.
Take advantage of these feedback loops by integrating more exercise into your routine - ideally 45 minutes a day of physical activity with at least 20 minutes a day involving sore muscles. The trick is to do only the amount or intensity that makes you feel "good tired," not "bad tired" or in pain afterward.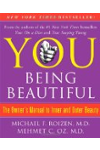 Absolutely, physical activity will increase your energy levels through much different means. Regular physical activity increases the blood flow to your body by improving your cardiovascular health and fitness; this will allow more blood and oxygen to get to the body providing energy to do work. Regular physical activity also increases production of vital hormones such as thyroid stimulating hormone, testosterone, human growth hormone, and catecholamines, all of which help increase your metabolism and give you more energy. Regular physical activity also makes you more efficient at utilizing your body's stores of fat and sugar for fuel, which allows you to burn them for energy and also helps regulate blood sugar levels and prevent the peaks and valleys that can cause fatigue. All of this combined will help you see a big increase in energy once you start engaging in regular physical activity.

Continue Learning about Energy Boosters